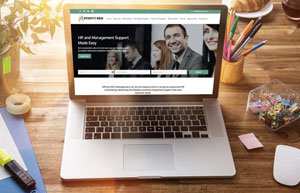 We've launched our new website!
Yes! Our new website is live! For the past 3 months, we've been working hard with our marketing team to develop our new website. 
Affinity HRM is evolving rapidly and therefore we decided to market our website to help new and existing clients with HR needs. We wanted our new site to better communicate our HR services which we are so passionate about.
The new website boasts a clean design and intuitive and consistent site-wide navigation which will help you find your way around with ease. It is also fully responsive with mobile devices, making it easy to navigate on a wide range of web browsers and devices.
We will be regularly adding HR news articles on the News page, sign up to our e-newsletter to be the first to know about new products, news and exclusive offers. Working closely with HEART CMS Nottingham, we have created a quality website to showcase our company! 
We hope that you like the design of our new website, the layout will help you find information on our HR products and services more quickly and easily. We will continue to develop our website so please do check back for updates.