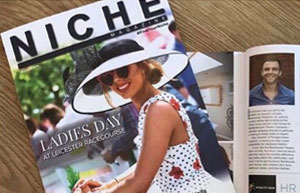 HR for SME's – What you need to know!
HR will always be a challenge for SME's and growing businesses, after all, it's about dealing with people; who are unpredictable!
HR is often seen to be one of the biggest management challenges facing business leaders as it has grown more complex in recent years with regular legislation updates.
HR is often overlooked in SME's and a majority of businesses don't have the luxury of an in-house dedicated HR Manager. Typically, we find that either the owner is battling to keep up with the legislation changes, manage the admin, all whilst trying to be proactive in dealing with day-to-day employee issues or in some cases, the role of HR is shared out amongst staff, who more often that not do not have the time or experience to deal with HR matters.
In a busy environment, where the priority is to grow the business and make a profit, it's easy to understand how HR issues get pushed to the backburner. But SMEs who give HR low priority are missing a trick, as a strategic and commercial approach to HR can add real value to the business and can actually support rather than hinder its growth.
While there may be many reasons why businesses struggle with HR, there are a few common and important areas that impact businesses regardless of location or industry, which all business owners should prioritise.
In the latest edition of Niche Magazine, Aleena gives her top 5 areas that any SME needs to consider to avoid dropping the ball when it comes to HR matters!
Read the full article here https://lnkd.in/g6YEcZ8
There are many ways we can work with you and your business to ensure your HR support is affordable and tailored to your needs. The idea that HR is a luxury to SME's should be reconsidered before you face the risk of expensive consequences of leaving it too late. Click HERE to find out more about our services and pricing.