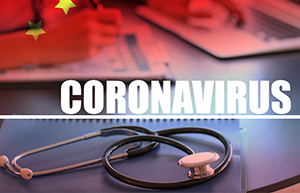 Coronavirus- workplace guidance
It's been an extremely busy week for many of us in HR! In challenging time's businesses often look to HR for support and guidance and that's exactly what we've been doing to help businesses this week with lots of workplace Coronavirus related queries I.e. managing absence, supporting remote working etc …
I've seen lots of businesses scrambling around in a mad panic, trying to get plans and communications in place. We know it's tough, so to help businesses deal with this, if anyone has any coronavirus questions and how best to deal with staff issues, then we're happy to provide some initial free advice to help you along. We're working closely with our clients in the medical & health and wellbeing field, to help provide some practical tips to support your workforce.
We've pulled together a 'Managing your workforce Coronavirus FAQ' document, listing out some of the common questions we have been asked over the past few weeks. We have also uploaded an example email/letter to send to staff to keep them updated of the situation.
Above all, your staff just need to know you're closely monitoring the outbreak and that you have their best interests at heart.
If you have any questions, please get in touch otherwise we hope you stay safe!
Download: Managing your workforce Coronavirus questions
Download: Template COVID19 letter to staff