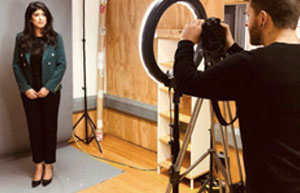 Affinity HRM feature in Niche Magazine
'HR is about much more than policy and process, it's about maximising your workforces' potential. Focus on your people practices and the rest will follow' – Affinity HRM
 Affinity HRM was so excited to be featured twice in the March/April 2019 edition of Niche Magazine, so grab a coffee and have a read of our articles below!
Behind the scenes shooting: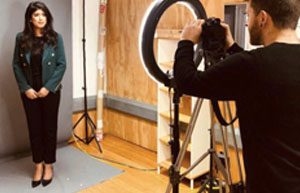 In the main feature, Aleena talks about how she is using her skills and experience to offer a unique approach to HR and recruitment services. Supporting businesses of all sizes from start-ups employing their first member of staff to well established small and large businesses.
To read the full article, click here to see our article.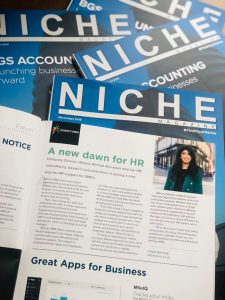 Born and bred in Leicestershire, Aleena's passionate about supporting the local community, after all our local businesses are the backbone of our economy. Aleena's food court feature recognises an exceptional independent local restaurant in Leicestershire.
Affinity HRM is always keen to support and recommend local businesses and often use the #supportleicesterlocal across their social media platforms, so keep an eye out as you could be featured!
To find out Aleena's favourite local restaurant, click here to see our article.